Product Description
STYLE B Spun Aluminum Flag Pole Flash Collar for Shoe Base Flagpoles

1 and 2 Piece Construction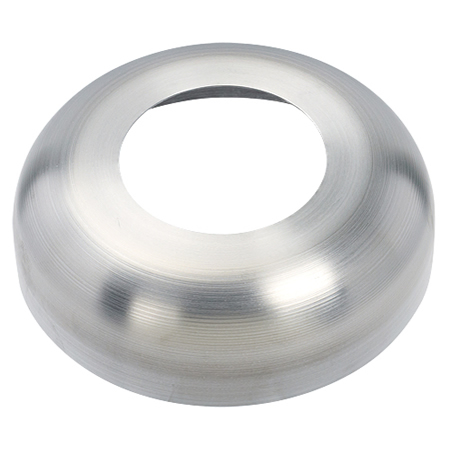 4" and 5" Collars have a 9-7/8" Outside Diameter
6" Collar has a 13" Outside Diameter
7" Collar has a 14-1/8" Outside Diameter
8" Collar has a 15-1/16" Outside Diameter
10" Collar has a 18-1/8" Outside Diameter


The Style B Spun Collar is our most popular style flash collar for shoe base flagpoles and is manufactured to exacting specifications from the highest quality materials. This flash collar provides the perfect finishing touch for your flagpole. For Use With Shoe Base Flagpole Applications
A split, two-piece collar is also available for replacing or adding a collar to existing flagpoles.

I.D. approximately 1/8" wider than the butt diameter of your flagpole.
NOTE: Add $75 for a Split 2-Piece version of the Style B Spun Aluminum Collar.
Product Videos
Custom Field
Product Reviews
You May Also Like...