Product Description
Flagpole Retainer Ring Assemblies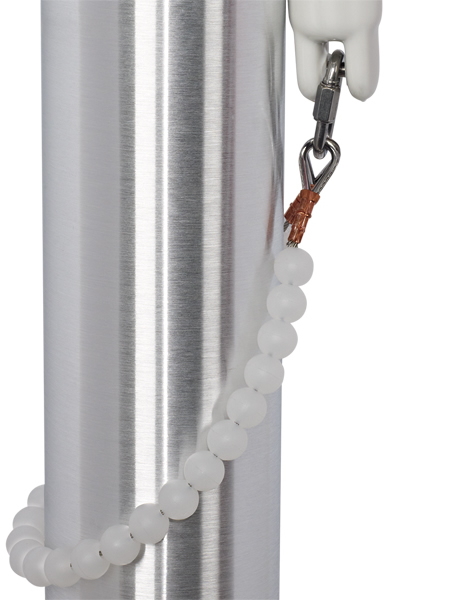 Flag pole beaded retainer rings are used with internal halyard flag poles and provide a means of keeping the flag close to the pole and makes raising and lower the flag easier.
Flag pole beaded retainer rings are also used on large multi-grommet flags on both external and internal halyard flagpoles as a means to keep the flags close to the pole and reduce the strain on the upper and lower grommets of the flag.
These beaded rings are constructed of 1" diameter nylon balls strung onto 1/8" stainless steel aircraft cable with a stainless steel thimble attached to each end with one or two copper crimps.
Available colors are White, Silver, Bronze and Black. NOTE: Stainless Steel Connecting Link pictured not included but, sold separately.
Product Videos
Custom Field
Product Reviews
Looks good, nice crimps, should last. Just put it on so don't know how well the balls hold up to the UV rays.