Product Description
Eder Poly Max American Flag
100% Made in the USA!
A SUPERIOR FLAG FABRIC THAT HAS NO COMPETITION
Superior Performance In... ...Sun ...Rain ...Wind
Light-Fastness
Protects against UV Rays.
Wet-Fastness
Prevents migration and bleeding of the dyes.
Strength
Increases the flag strength by 2 times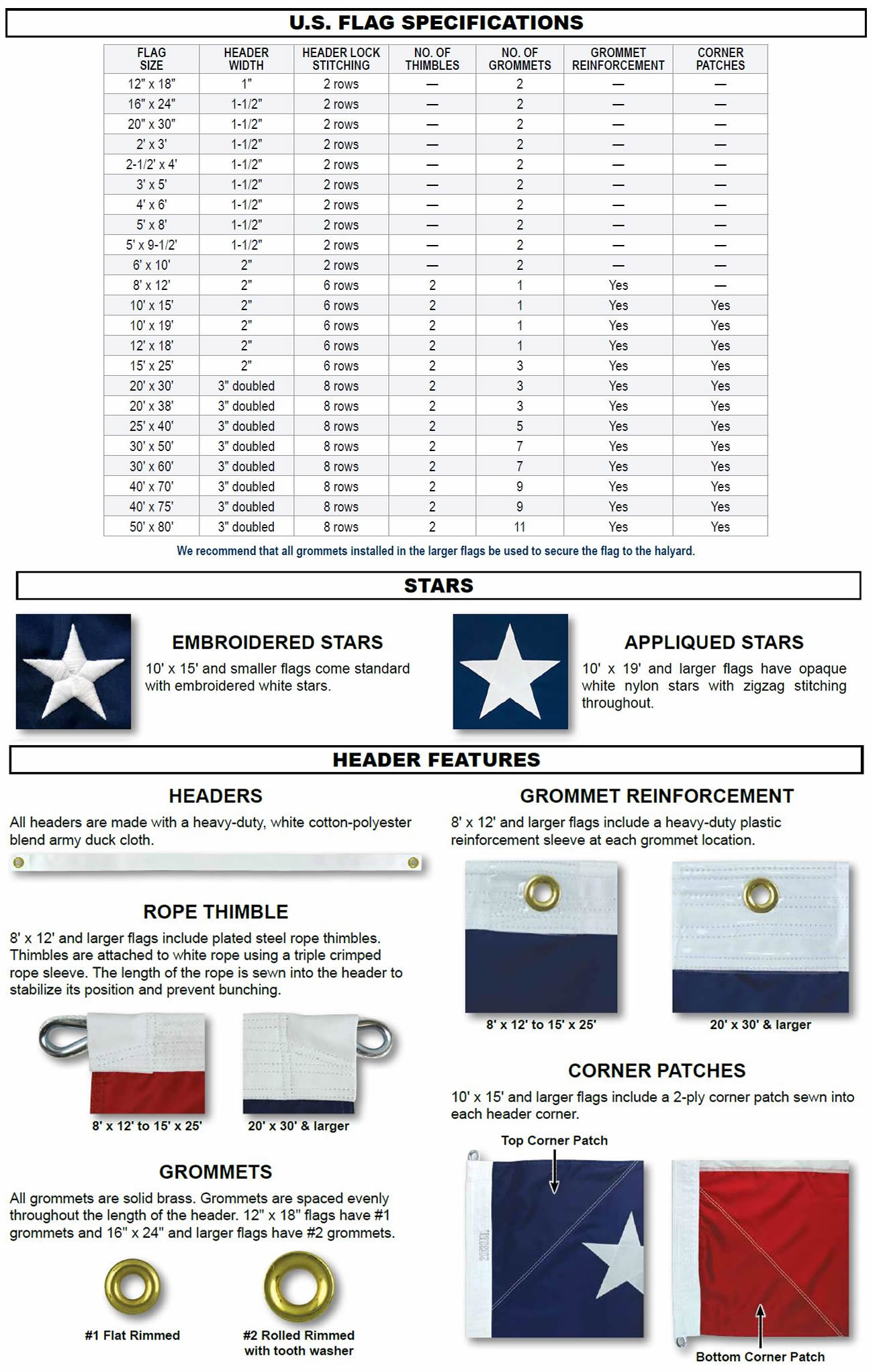 Product Videos
Custom Field
Product Reviews
This is the only flag I will buy because of its quality and price. I have bought several for these flags of the years and it is the best.

Eder Poly Max American Flag

This one will last almost a Year as long as you do not fly in on days with 20 or more MPH Winds. Gave it a 4 Star because these Flags still all go bad at the Same lower corner of Fly End. You would think they would figure out a way to reinforce that spot Better! One of the Better lasting Flags I have used and Priced Better than all other sites I have found!. I am a, several Repeat Customer.

Very Good Quality & Price

Love these flags. Get almost a year, especially with the winds in West Texas

awesome product made in USA! thank you

Fast shipping and quality of material is the best we have received in a flag.

Great quality, durability, strong fade resistance and stands up to the winds of West Texas

Our community installed a flagpole and this flag has withstood extremely well, with high winds, no tears and it hasn't faded at all. Now I have one of these flags flying on my flagpole.