Product Description
15" Gold Cast Aluminum Flying Eagle Flagpole Ornament - EAG-0450-GDT

Dimensions for the eagle are measured both as the distance from wing-tip to wing-tip and "Overall Wing Span". Overall wing span is an approximate measurement from the tip of one wing, down the length of the wing, over the body, and up the length of the other wing. Since the wings are cast in various forms of an in-flight configuration, true wing span would actually be larger. Attachment rod size is 1/2"-13NC.
Material: Cast Aluminum
Distance Wing-Tip to Wing-Tip: 9"
Overall Wing Span: 15"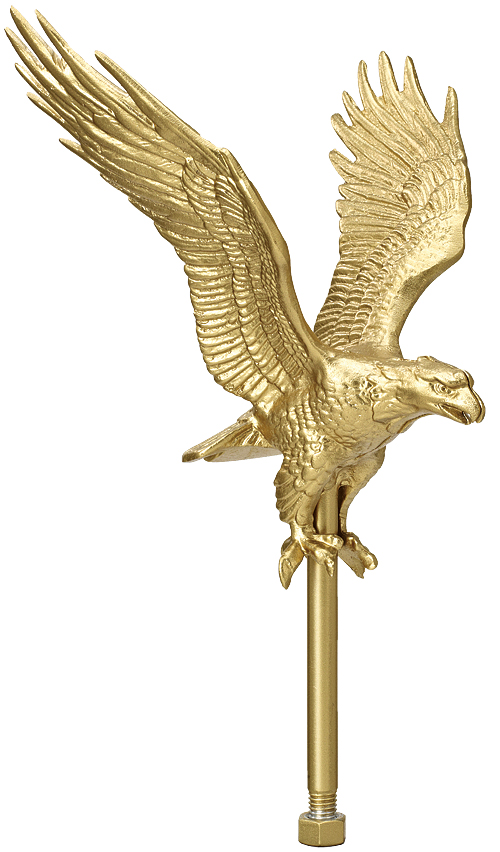 Product Videos
Custom Field
Product Reviews
Great piece, well made but scratched and slight damage from shipping it appears.