Product Description
Eder Poly Max REINFORCED American Flag

WITH VERTICAL STITCHING & REINFORCED CORNERS - 100% Made in the USA!
Includes ADDITIONAL zigzag stitching reinforcement: 4 vertical rows on fly end & zigzag stitching on fly end corners
A SUPERIOR FLAG FABRIC THAT HAS NO COMPETITION
Superior Performance In... ...Sun ...Rain ...Wind
Light-Fastness
Protects against UV Rays.
Wet-Fastness
Prevents migration and bleeding of the dyes.
Strength
Increases the flag strength by 2 times
COVID-19 ALERT
Due to COVID-19 flag manufacturers have limited flag production in an effort to make face masks for medical personnel. As a result, all flags with reinforced stitching have a 6-8 week lead time until further notice.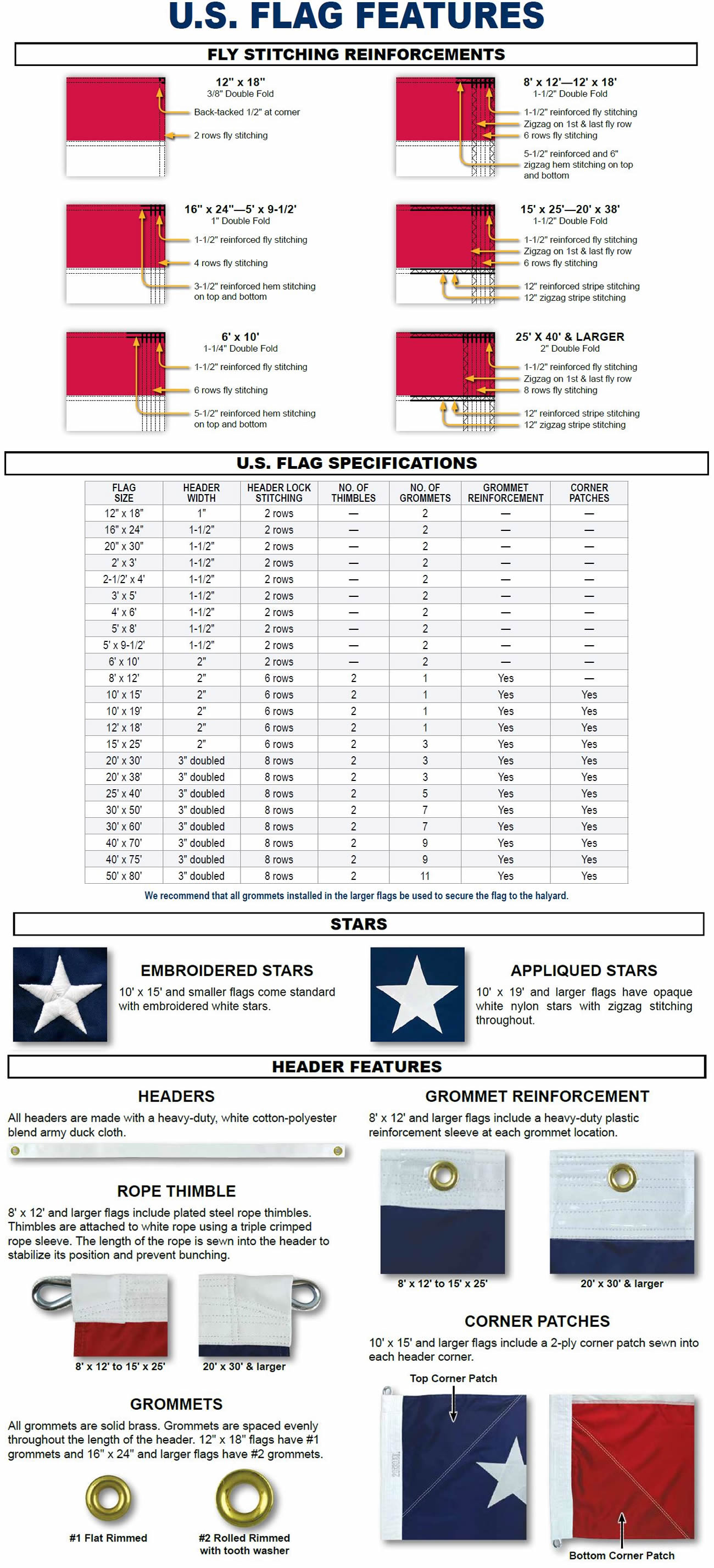 Product Videos
Custom Field
Product Reviews